VORTEX ILLUSION RUG
$35.97
✅ In Stock
Create a mind-blowing VORTEX Hole on your floor!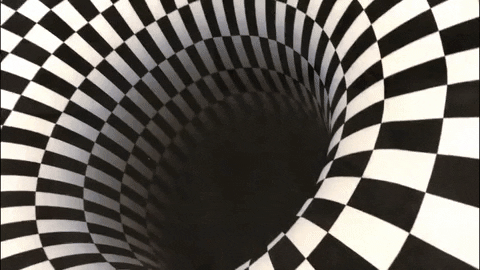 Receive AMAZING Reactions From Friends and Family!
"I got this illusion rug and placed it in my lounge. My friend's reactions were priceless when they saw it! They were amazed!" – Gloria Smith, Los Angeles, CA
Your friends and family will be shocked when they see the 3D Vortex Illusion Rug on your floor! Imagine looking at the floor of a kitchen, bedroom, dining room, or lounge and randomly seeing a vortex hole! Our high quality, handcrafted 3D Vortex Illusion Rug guarantees to get some 'wows' and 'whoas!' from your friends and family!
ABSOLUTELY REALISTIC!

Our experienced artisans are hand-stitching the most REALISTIC rug the world has ever seen. Decades of experience and a strong dedication for art have led to this creation; creating a timeless and mind-bending pattern that tricks every brain, making it seem as if there is an actual vortex hole in the ground.


The Illusion Works From ANY Angle!
Don't worry about the illusion of this rug only working from a certain angle. The vortex looks absolutely realistic no matter where you're standing!
Front Angle:
Side Angle:
 HIGH QUALITY and EASY to Wash!
Our 3D Vortex Illusion Rug has a strong and durable, non-slip backing that is recyclable. The mat itself is made of 100% Soft Polyester that is water-resistant & machine washable.
 DIMENSIONS: 60x60 CM (PERFECT size for a home floor rug!)
THIS ITEM IS NOT SOLD IN STORES, GET IT WHILE SUPPLIES LAST!
100% Secure payment with SSL Encryption.
If you're not 100% satisfied, let us know and we'll make it right.
Orders ship within 1 to 3 business days.