Natural Permanent Hair Removal Spray
✅ in stock
✅ 30-Day Money Back Guarantee
Say goodbye to sharp razors and say hello to natural hair removal. Introducing the Hair Removal Treatment Spray! This is the breakthrough product that removes hair INSTANTLY! Formulated with natural ingredients, this product effectively melts your hair down to its roots, pain-free, and mess-free.
UNCOVER THE SILKY SMOOTH SKIN UNDERNEATH!
Removing unwanted body hair need not be expensive and time-consuming. Try our Smooth Body Hair Removal Spray. It will save you from seeking professional help in getting that silky smooth hairless skin you've always wanted. It is a spray-on hair remover that will effectively and painlessly remove unwanted hairs without leaving bumps, like shaving with a razor would. This Body Hair Removal Spray will make the whole process of removing hair, smooth and inexpensive.
FEATURES:
Removes unwanted hair fast, efficiently, and smoothly without causing damage to the skin. 
Spray-on hair remover just sprays it on and wipe and the hair will come off.
Dissolves even the most stubborn stubbles and ingrown hairs.
It provides a soft, supple, and smooth finish to the skin.
Hair takes longer to regrow and when they do, they regrow thinner and less awkward-looking every time.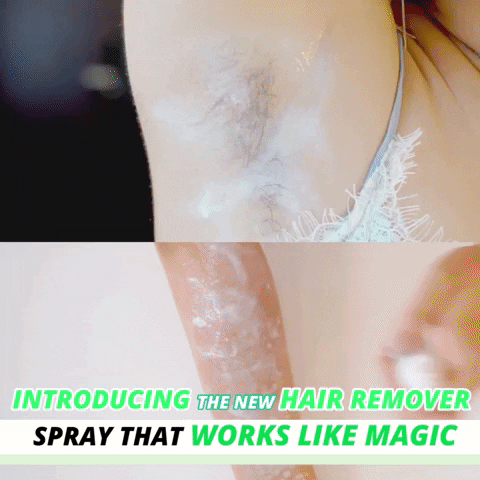 ✓ ADVANTAGES:
- SUITABLE FOR ALL SKIN TYPES, EVEN THE MOST SENSITIVE. 
- PAINLESS AND ODOURLESS 
- DISSOLVES YOUR HAIR DOWN TO THE ROOT. 
- GIVES YOU SILKY SMOOTH SKIN AFTER APPLYING.

 BENEFITS:
Hyaluronic Acid (exceptional moisturization)
Witch Hazel (skin elasticity, anti-allergic, soothing, lock in moisture)
Lady's Mantles (revitalizing, blocks pigmentation, lighten dark spots, anti-aging)
Chrysanthemum Indicum (anti-bacterial, anti-rheumatic, calming, gentle)
Aloe Vera (antioxidants, vitamins A and C, treats burns and dry skin)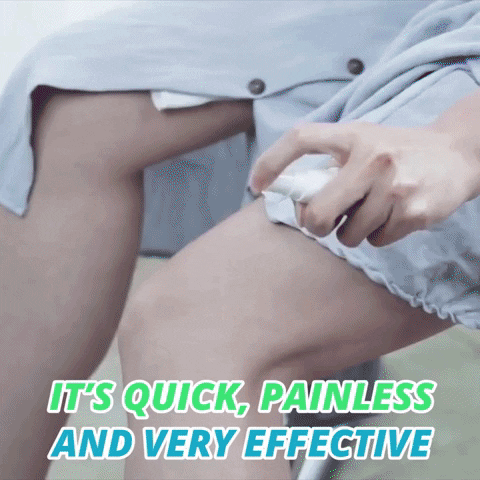 PANSLY hair growth inhibitor spray-With regular use the active ingredients considerably reduce, weaken, and delay the regrowth of hair. The components heal the skin quicker after hair removal, whilst the Serum oil keeps the skin smooth, soothed, and nourished. 
YOU CAN AVOID AND PREVENT
Razor Bumps, Cuts, Razor Burn, Irritation AND Redness,  Ingrown Hairs, Dry Itchy Skin, Rough Stubble, AND MORE!
YOU CAN USE ON YOUR
Legs, Arms, Bikini, And Private Areas, Underarms, Face, Chest, AND MORE!
PACKAGE INCLUDES:
1 x Organic Hair Removal Spray
RETURN & EXHANGE:
We provide a 30-day return & exchange policy. For more information, please contact us at support@unicpuffin.com.
We understand that sometimes what you buy online doesn't work out exactly as you had hoped. If you are not 100% satisfied with your purchase, we will be happy to accept a return for a refund or exchange for products purchased directly from www.unicpuffin.com.
Returned items must be sent back within 30 days of delivery.

ORDER CANCALATION:
You'll have the option to cancel your order directly from your confirmation email within 1 hour.
Scroll down to find the "Contact us" section. If it's been longer than 60 minutes, email support@unicpuffin.com and we'll help find an alternative solution.
Orders ship within 2 to 5 business days.
Standard shipping (12-20 days) And Express Shipping (9-14 days)
Once your order is shipped, you'll receive a tracking number.
30-Day Money-Back Guarantee
If you are not satisfied with the product, then let us know within 30 days of purchase, and we will give you a full refund.
Monday to Friday : 9:30AM-6:30PM - Saturday: 9:30AM-5PM
email us at support@unicpuffin.com
Ensure payment security for every order.