AFIZ Tourmaline Slimming Health Sock
$16.99
✅ In Stock
Acupuncture for Weight loss & Detoxification
Advocates of acupuncture for weight loss believe that acupuncture can stimulate the body's energy flow (chi) to impact factors that can reverse obesity. Weight gain, according to traditional medicine, is caused by body imbalance. And these imbalances can be caused by a malfunctioning: liver, spleen, kidney, thyroid gland, & and endocrine system.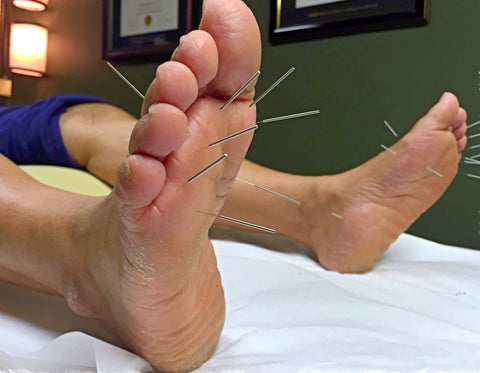 According to Asian wisdom, the human body contains over 360 acupuncture points, with more than 60 of them located on the soles of the feet. Our AFIZ™ Tourmaline Slimming Health Sock contains the right combination of pressure points can help to stimulate an increase in metabolism and diet control resulting in better weight management.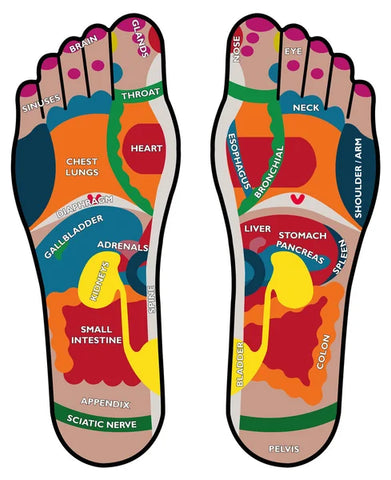 The Pressure Points for Weight Loss (Foot Reflexology)
Hypothalamus Gland (Appetite Control)
The main function of the hypothalamus is to control your body temperature, appetite and water retention. Located at the side of your big toe, the hypothalamus reflex points focuses on preserving an internal balance.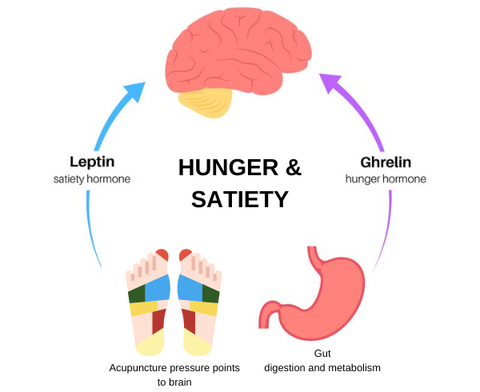 Pituitary Gland (Prevents Accumulation of Fats)
The main function is the discharge of almost every hormone in your body. The hormones deals with growth balance, metabolism, sugar content of the blood and levels in energy. Regular pressure on the pituitary during foot reflexology can prevent excessive accumulation of fats.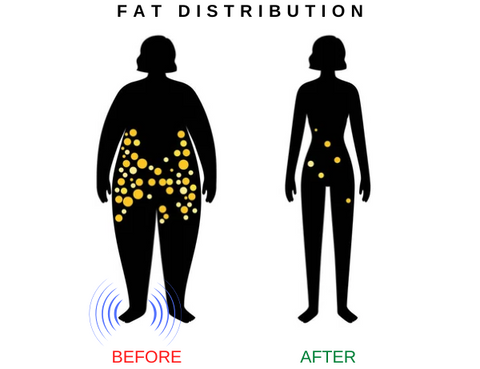 Thyroid Gland (Controls Metabolism)
The main function of the gland is produce hormones that controls your metabolism. Focusing on the thyroid gland during foot reflexology allows your body to regulate your body weight, muscle strength and cholesterol levels.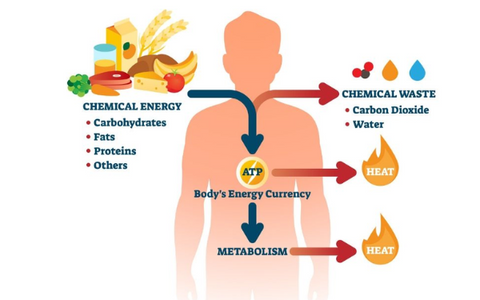 Adrenal Gland (Burn Calories)
The main function of the adrenal reflexology point is to increase the energy in our body to burn off more calories. The adrenal gland also assist our body to cope with stress relief.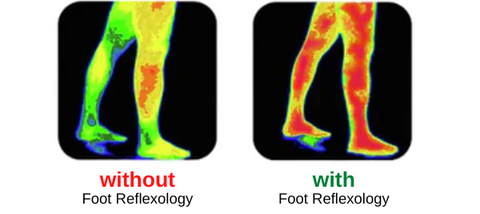 Urinary Bladder (Release excess fluids)
The main function of this reflexology point is to activate the excretory system to release excess fluids from our body. Poor bladder functions will accumulate toxins causing infections such a urinary tract infections. Regular foot reflexology session focused on the urinary bladder can detox your kidneys, ureter and bladder.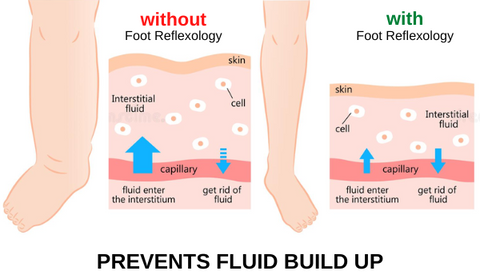 How AFIZ™ Tourmaline Slimming Health Sock Works?
While acupuncture uses needles to pierce or puncture the skin, this approach is made more convenient and easier by combining different pressures (acupressure) & stimulation on the surface of your skin using the tourmaline materials from this health sock.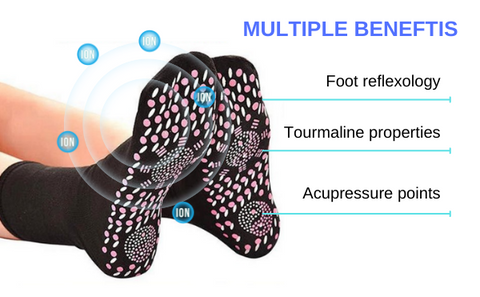 The tourmaline properties of the socks do not only target the natural acupressure points it also releases negative ions and emits infrared waves that transmit heat deep into the body, forcing the body to burn more calories.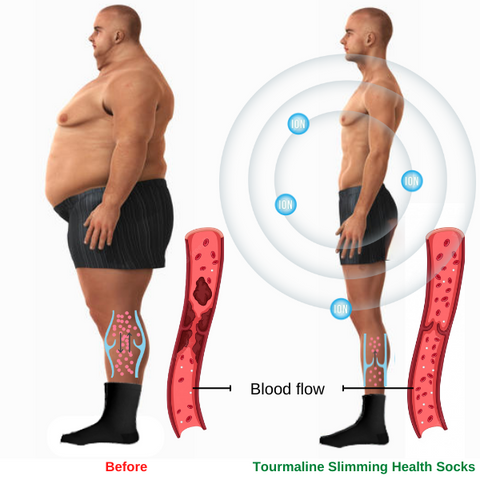 Infrared heat is absorbed by cells, causing a physical phenomenon called "resonance". Thus the cellular activities are instantly invigorated, resulting in better blood circulation and overall improved metabolism.
What makes AFIZ™ Tourmaline Slimming Health Socks a Great Choice?
Effective Aid in Weight loss
Proven Acupressure and Foot Reflexology Therapy
Accelerate Metabolism & Improve Digestion
Tourmaline Infrared Benefits
Multiple Benefits – foot reflexology can also be used for a range of conditions such as weight loss, back pain, headache, fatigue, anxiety, cholesterol, and stress.
Easy Weight loss (Simply wear an ordinary sock)
PACKAGE INCLUDES:
1/2/5/10pairs x AFIZ™ Tourmaline Slimming Health Socks
100% Secure payment with SSL Encryption.
If you're not 100% satisfied, let us know and we'll make it right.
Orders ship within 1 to 3 business days.